Our Story
TWG helps businesses, governmental organizations, health facilities, Universities, schools and numerous other groups identify, handle and prevent all methods of incivility and potential volatileness in the workplace. Our business is to assist in the evaluation and elimination of threats and all potentials of violence to organizations and their personnel from insiders as well as outsiders. Our goal is to design, implement and provide the right tools to address an organizations specific, immediate, and long-term needs for both the safety and security of all involved within the work environment, while contributing to the overall company earnings through increased productivity and feelings of individual valuableness.

Dr. Michael Corcoran: The Workthreat Group, LLC
949-951-1316
info@workthreat.com
Our founder, Dr. Michael Corcoran, began his career in law enforcement in 1968, and in 1970 he entered the United States Secret Service. Primarily dealing with those who threatened the President and Vice President of the United States, he began to see how stress, combined with a lack of mindfulness, was contributing to inappropriate behaviors. This prompted him to complete his doctoral dissertation on stress management in 1979, while still serving as a Special Agent. After leaving the service, he founded The Workthreat Group (TWG) in 1988 to address these issues in the workplace.
---
Our Problem-Solving Accomplishments
Preparation, response and successful weaponless training for "Active Shooter" scenarios
Assessing the true potential for violence of an individual (in excess of 10,000 cases).
Assessing the appropriate amount of safety and security for facilities and sites
Assessing and verifying if an employee can return to the workplace safely.
De-escalation & communication techniques to deal with troublesome individuals
Training to identify, approach and handle potentially volatile/suicidal individuals
Training to approach and handle rudeness, bullying and/or harassment in the workplace
Training and managing depression and domestic/intimate partner concerns
Custom training videos of all our services to better meet compliance/regulatory demands
Developing policies, procedures and training programs to mitigate liability in these areas and to meet regulatory guidelines
Creating methods to encourage program acceptance and mindfulness by all to promote cultural change as required to advance successful modifications in the organization
(Our NDAs and usual respect for client confidentiality prevents publicly listing our clients. However, when requested, we ask permission of our clients in order to satisfy specific inquiries of successful past services.)
---
Our Primary Associates
Dr. Steve Albrecht, PHR, CPP, BCC, CTM:
619-990-2685
drsteve@drstevealbrecht.com
In 1999, Steve retired from the San Diego Police Department, where he had worked since 1984, both as a full-time officer and later as a reserve sergeant. He spent six years in the Domestic Violence Unit, where he handled over 1,500 cases. He has significant teaching and consulting experience in the following areas: Workplace and School Violence Prevention; Safety and Security in the Workplace; Library Safety & Security; Dealing with Difficult or Dangerous Customers; Sexual and Racial Harassment Prevention; Diversity Awareness; Drug and Alcohol Awareness for Supervisors; Added Value Negotiating; Employee Coaching; Team-Building and Team Conflict Resolution; Stress and Time Management; Customer Service for the Frontline and Police Training Programs on Supervision, Coaching, and Patrol Tactics. Finally, Dr. Steve is a prolific writer, completing numerous books on many of these topics.
---
Bart Bechtel:
Bart Bechtel retired in 1998 from the CIA after a lengthy career as a covert operations and counterintelligence officer throughout Europe, North America, Asia, South East Asia, China, Russia and the Mediterranean. He has a broad background in domestic and international terrorism matters, crisis management, and issues related to chemical and biological weapons proliferation. He is experienced in threat assessment, analysis, and intelligence operations. Bechtel teaches surveillance detection for public and private entities and is a private consultant in security and safety management concerns.
---
Dave Benson: DJ Benson & Associates
407-361-2821
info@securingsouls.com
Dave Benson retired from a career with the U.S. Department of State, Bureau of Diplomatic Security (DS) as a Senior Special Agent. Prior to his government service, Dave served in various management positions for Walt Disney World Security, in Orlando, Florida. Dave specializes in comprehensive Workplace Violence Prevention (WPVP) assessments, seminars, and emergency preparedness programs tailored to the specific safety and security needs of his clients. His specialties include Threat Assessment & Management, Workplace Violence Prevention, Extreme Violence (i.e. Active Shooter) Response, Safety and Security Management, Critical Infrastructure Protection, and Celebrity, Dignitary & Executive Protection.
---
Dr. Ryan Dunnigan: Dunnigan Psychological & Threat Assessments
415-720-2663
RDunnigan@DunniganAssessments.com
Dr. Dunnigan, is a licensed Clinical Psychologist and a retired No. California Police Supervisor. He provides threat assessment consulting for corporations, schools, hospitals, private businesses, community mental health centers, detention facilities, police departments, public figures, and politicians. His team specializes in both internal threats (parties within or associated with the organization) and external threats (outside parties implying or expressing intentions of physical or psychological violence). His staff has experience consulting on incidents involving stalking, harassment, bullying, extortion, undue influence, mental illness, personality disorders, psychological violence, abuse, assaults, active-shooters, suicidal subjects, disgruntled employees, and more.
---
Michael Garduno
Mike Garduno is a security and risk management professional with substantial and increasingly responsible experience in the private sector after retiring from a career in the United States Secret Service. He excels in law enforcement, fraud investigations, physical security planning, workplace violence mitigation and management. He is recognized for leadership skills and proven ability to develop and implement security and risk strategies for the protection of individuals and assets.
---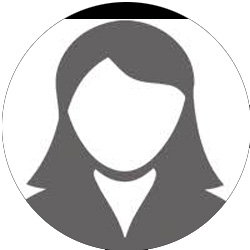 Nancy Hasani, Esq.: Employment Matters Counseling & Consulting LLP
949-248-0006
nhasani@emc2law.com
Ms. Hasani is a partner in the EMC2 law firm, and conducts investigations into discrimination, harassment, trade secrets, whistleblower, retaliation, corruption and other misconduct related allegations for public and private companies ranging in size and development stages from start-up to multi-national corporations. Also, she has conducted such investigations for municipalities, government contractors and public agencies. Ms. Hasani also trains employees and managers in discrimination and harassment prevention, managing within the law, and intellectual property protection and infringement claim prevention.
---
Branch Walton
Mr. Walton has more than 44 years direct experience in federal law enforcement, private security and teaching/training/program development. He retired from the United States Secret Service (USSS) after a 21-year career. After retirement, he served as Chief of the Federal Law Enforcement Training Center's (FLETC) Management Institute, and as a criminal justice instructor at Indiana University at Bloomington, Indiana. He is past President of the National Association for Bank Security-Profit Protection, LLC, a company specializing in security and compliance training for the banking industry. Most recently, he was Airport Manager of Operations Training at Fort Lauderdale-Hollywood -International Airport. Mr. Walton is a well-known speaker (over 3000 presentations) and author on workplace violence-the insider threat, executive protection, identity theft, school safety, special event planning, dealing with angry customers, threat assessments, security surveys, and other security topics. He continues to instruct at the Federal Law Enforcement Training Center's Counter Terrorism Division and the Department of Homeland Security in the fields of physical and operations security